Virgin Atlantic
Everything You Need to Know About Virgin Atlantic's Psychiatric Service Animal (PSA/PSD) Policies
Happy Travels with Your PSA by Your Side
Want advice on how to make air travel with your PSA smooth and hassle-free? Check out our definitive guide to flying with a PSA, where we go through everything you need to travel successfully with your faithful companion by your side!
Get ready for your flight on Virgin Atlantic with a therapist-certified Free My Paws Travel Letter through Felicitails.
Click here to begin today!
What is a Psychiatric Services Animal (PSA) Letter for Travel?
A PSA Letter for Travel which has been certified by a licensed health profession allows a service dog to accompany its owner on flights at no additional charge. It is created by a certified mental health professional after a therapy session to assess applicability, and confirms that you have a disability or condition that will be serviced by a properly trained animal, typically a dog. 

This means you are legally allowed to travel with a psychiatric service animal in the cabin with you at no extra cost.
How Do I Get a PSA Letter for Travel?
Obtaining a Free My Paws PSA letter for travel through Felicitails is simple. Start with our short questionnaire to be matched with one of our in-house certified therapists. If you qualify, you'll typically receive your letter within 24 hours.
What Conditions Qualify for a PSA Letter for Travel?
To qualify for a PSA letter, a licensed mental health professional will need to assess your needs and create a prescribed treatment plan for a relevant mental or emotional health disability such as depression, ADHD, autism, or an anxiety disorder of which requires physical assistance of an animal such as tactile pressure.
Can I use a Free My Paws Travel Letter to fly with my Emotional Support Animal (ESA)?
No, you can't use an ESA Travel Letter from Free My Paws to fly free of charge with your ESA on Virgin Atlantic under the same conditions as a service animal. This is due to recent legal changes which mean that virtually no airline will accept ESAs. 

However, you may be able to fly with your ESA subject to the same terms and fees applied to regular pets.
What's the Difference Between an Emotional Support Animal and a Psychiatric Service Animal?
ESAs and PSAs (Psychiatric Service Animals) help their human companions similarly. Both help reduce stress in anxiety-causing situations. 
While the qualifying processes for an ESA and a PSA are similar, service animal training focuses on specific tasks. Depending on your needs, your PSA may perform a few critical tasks, for example: 
Detecting early signs of a panic attack 
Applying calming tactile pressure 
Fetching medication
Signaling to others that you need space
Seeking outside assistance if you're in danger
Your PSA will need to be trained to meet the required standard. The effective and affordable Basic Obedience Program from Free My Paws is a great starting point. Click here to find out more.
How to Obtain a Legally-Valid Free My Paws Psychiatric Service Animal Travel Letter through Felicitails
Felicitails, through our Free My Paws certification program, makes obtaining your legally-valid Psychiatric Service Animal Travel Letter a breeze! 
Start by completing our easy online questionnaire, and schedule your telehealth consultation with one of our licensed therapists. If you need a PSA for your mental health prescription, your Free My Paws Travel Letter will typically be issued within 24 hours. Click here for details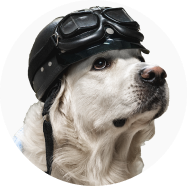 How to Fly With a PSA on Virgin Atlantic
It's essential to obtain and submit all the required documentation in advance of your flight.
You must comply with Air Canada's  service dog policy and submit a completed US DOT Service Animal Air Transportation Form. 
While the US DOT Service Animal Air Transportation Form is the essential requirement, and you will need to submit it to the airline in advance - generally at least 48 hours before your flight, you'll also need to complete the airline's application to fly with your PSA.
The Free My Paws therapist-certified Psychiatric Service Animal letter for travel verifies that you'll need your service animal on your flight.
The three documents you'll need to complete and submit to the airline to fly with a PSA:
Additional Documents for Passengers Traveling to Hawaii with a PSA
Passengers traveling to Hawaii with a PSA must provide documentation required by the strict guidelines and programs in place to prevent rabies. Without this, a service animal can be quarantined for 120 days in Honolulu at the owner's expense.
Additional Documentation for International Travelers
Passengers traveling to international destinations must ensure they have all of the specific documentation required by the country they are traveling to. Otherwise, the service animal may be quarantined at the owner's expense, and the airline will bear no responsibility for this or any additional costs incurred.
Flying to or from the United Kingdom with a PSA
To ensure that your dog has all the necessary documentation, vaccinations, treatments and tests to enter or leave the UK and to avoid quarantine, please check the requirements needed in the PETS (the Pet Travel Scheme) set out by the UK Government, and their advice on allowing Guide and Assistance Dogs into the UK. 

Documents required by the Animal Reception Centre are listed on their website.

The pet fees for Virgin Atlantic are not publicly disclosed on their website. The fees are determined by the size of your pet's carrier. For detailed information regarding these fees, it is recommended to reach out to Virgin Cargo.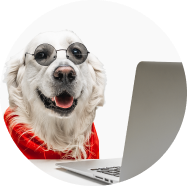 Virgin Atlantic's Service Animal / Dog Policies
As per the airline's regulations, your assistance dog is not permitted to sit on your lap during the flight. 

It is required that your dog wears a safety harness while onboard the plane. The Animal Reception Centre also advises bringing an absorbent mat for your service dog during the flight. 

For any inquiries or concerns regarding traveling with pets or service animals, the Animal Reception Centre at the airport is your primary point of contact.

If your animal companion is a PSA (Psychiatric Service Animal), once you have the correct DOT documentation, you're good to go. 

The DOT form requires you to accept responsibility for any damages the animal may cause.

Check out Virgin Atlantic's Service Dog Policy here
Virgin Atlantic PSA Travel Letter Policies
Virgin Atlantic doesn't explicitly require a PSA letter to fly with your Psychiatric Service Animal. 
However, having a Free My Paws PSA Travel Letter for travel and your required DOT forms can help smooth check-in and inspection at the airport. 

Any airline can ask questions about what tasks the PSD performs to support your disability. The easiest way to prove that your psychiatric service dog is a service animal is to provide the airline with an official PSD letter from Free My Paws, through Felicitails.
How Much Advance Notice Does Virgin Atlantic Require?
Virgin Atlantic needs at least 72 hours advance notice before your flight when you're planning to travel with your guide dog or assistance dog, via their online contact form.
Alternatively, email special.assistance@fly.virgin.com with the following details:
Your booking reference, flight number and date of flight
Your booking reference, flight number and date of flight
What task your service dog assists you with regarding your medical condition
Attach details of the behavioral training your service dog has completed
What About Longer Flights with a PSA?
If your flight lasts eight hours or longer, you must complete the US DOT's Service Animal Relief Attestation Form. You must certify that your PSA will either not urinate or defecate on the plane or can do so hygienically.
Virgin Atlantic's Breed Restrictions
Due to safety concerns, the airline does not permit brachycephalic breeds, which have flatter faces and snub or pug noses, as these breeds are at a higher risk of breathing difficulties and overheating.

In common with other airlines, Virgin Atlantic can deny a service animal if it poses a health and safety risk, causes a disruption while in the airport, or is too large to fit in the cabin. 

Furthermore, in compliance with the UK's Dangerous Dogs Act, bookings for Pit Bull Terriers (or other UK-restricted breeds) are not accepted by the airline.
Virgin Atlantic's Pet Carrier Size Requirements
Virgin Atlantic specifies a minimum size for pet carriers, which should measure at least 71 centimeters in length, 52 centimeters in width, and 54 centimeters in height. The carrier should provide enough space for your pet to stand, turn around, and lie down comfortably. There should be a minimum of 5 centimeters of headroom between the top of your pet's head and the carrier's roof. 

The airline specifies additional requirements for pet carriers, including construction made of wood or hard plastic, secure locking mechanisms, rigid and non-collapsible structure, absence of opening roofs or grills, ventilation on all four sides, leak-proof bases, and hinged or sliding doors. Moreover, each carrier must have a water dish attached to the inside of the door, and soft, absorbent material should be placed at the bottom of the carrier.
Are Pet Carriers Part of Virgin Atlantic Baggage Allowance?
Yes, pet carriers are part of Virgin Atlantic baggage allowance.
Make Flying with Your Psychiatric Service Animal Easy!
Don't assume your PSA dog can handle airline travel if they've never flown before. Check with your dog's veterinarian and trainer to discuss travel suitability and options. If possible, visit the airport in advance.
US DOT and airline service animal rules can change anytime, so check for any updates before booking your ticket.
Confirm any quarantines, restrictions, or embargoes before your flight.
Have ready access to your documents to make it easy for airline staff to check them. You'll save time and hassles during the check-in process.
 Have written descriptions of the tasks performed by your service dog ready for checking.
Exercise your dog before heading to the airport.
Inform airport security that your dog is a service dog.
Cooperate with airport staff and keep your dog under control at all times.
Avoid overfeeding and overwatering your dog before your flight - offer them food and water as soon as possible after you land.
The ACAA and Your Right to Fly with a PSA
What Is the Effect of the ACAA (Air Carrier Access Act)? 
The ACAA prohibits discrimination based on passengers' disabilities and mandates airlines to offer accessibility features and facilities. These accommodations include ramps and mechanical lifts, adjustable armrests, easy-access restrooms, and facilities for mobility aids and service animals.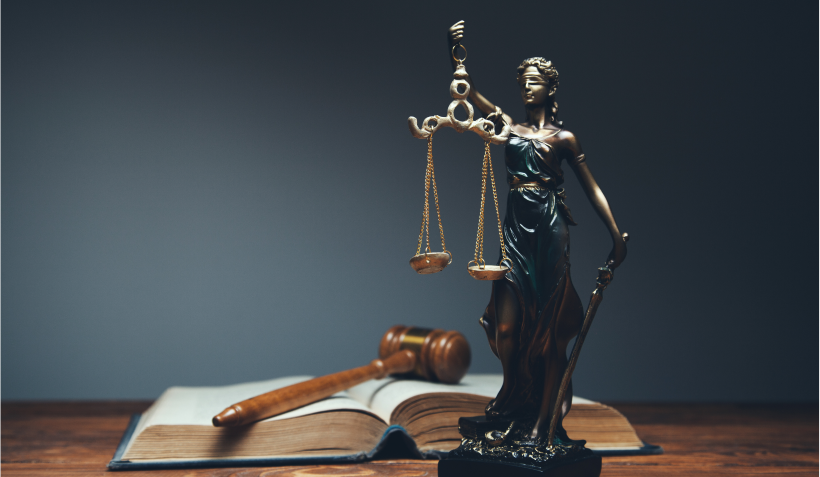 Emotional Support Animals and the ACAA
The ACAA originally defined service animals as those trained to assist people with disabilities.
However, a 2003 DOT policy update permitted ESAs inside airplane cabins. This change allowed eligible passengers to be accompanied by an emotional support dog, cat, or other animal in the cabin.
ESAs do not have to be trained to perform specific tasks. Their presence alone supports people dealing with anxiety, PTSD, OCD, depression, and other mental health conditions, but the animal does not provide a physical service to treat the ailment.
The 2003 DOT policy change didn't limit the species that could serve as ESAs. However, air carriers faced unique challenges as passengers brought animals they claimed were ESAs without legitimate documentation. 
This is one of the reasons that most airlines, including Air Canada, no longer allow Emotional Support Animals to fly with their owner in the cabin.
An ESA letter will not exempt you from the airline's regulations and fees for pet travel. However, complying with the ADA, they permit Psychiatric Service Animals / Dogs (PSAs), which carry out functions similar to ESAs for people with mental and emotional support needs. 
Check out the ACAA guidelines here.
Want to read the full explanation of the DOT's recent ruling on service animals? Click here
Service Animals / Dogs and the ACAA
Your service animal must be allowed to accompany you in the space under the seat in front of you.
Your service animal must not block a space that must be clear for safety reasons (e.g. an aisle or access to an emergency exit).
Airlines do not have to upgrade you to a different class to accommodate your service animal.
Airlines do not have the right to refuse your service animal onboard because it makes other passengers or flight crew uncomfortable.
Your service animal must behave appropriately. An animal that displays disruptive behavior (ex. barking, snarling, running around, and/or jumping onto others etc.) will not be accepted as a service animal.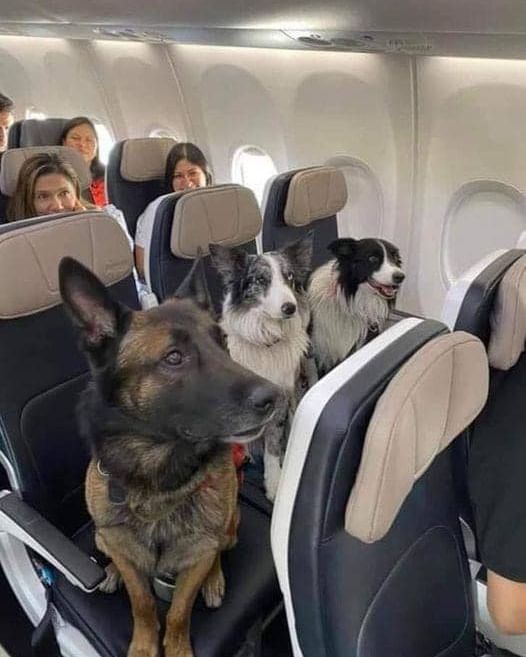 ARE YOU CONFIDENT THAT YOUR DOG KNOWS HOW TO BEHAVE APPROPRIATELY IN AIRPORTS AND ON FLIGHTS, SO IT CAN QUALIFY AS A PSA?
Contact the Felicitails Team at support@felicitails.com to discuss how our PSA Training Academy can assist in training your animal. Learn from the service animal experts and ensure your companion will behave nicely on their travels.
learn more