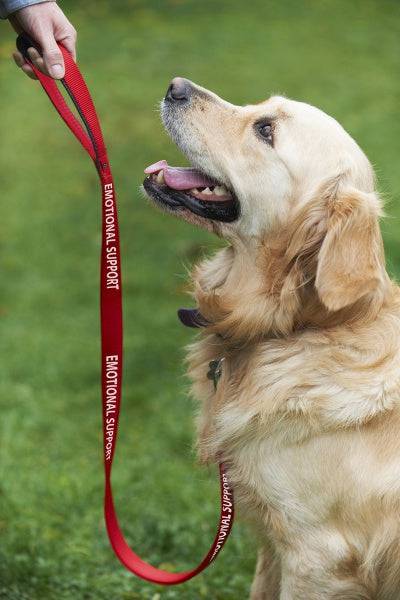 About This Item
Description
Enjoy the Ultimate Service Dog Leash! 

 

🐶
Experience superior control, comfort, and high-visibility identification with our Service Dog Leash.
Crafted with bold, high-contrast lettering and a 5'x1" weather-proof nylon construction, our leash provides just the right amount of slack while promoting safety. 
This 5 foot nylon leash features a sturdy metal swivel hook for durability with bold white lettering identifying your dog as a Service Dog and is specially processed to prevent fraying and increase the strength.
We don't recommended this leash for dogs under 15 pounds.
Why buy from Felicitails?
After 10+ years of satisfying the needs of Emotional Support Animal and Psychiatric Service Dog owners, we know what works best for success with your Emotional Support Animal. Our five-star customer satisfaction ratings speak for themselves.
Go ahead and pick up your Ultimate Emotional Support Animal Vest today!
We look forward to continuing to help you and your animal on your journey toward a happy and healthy life together.