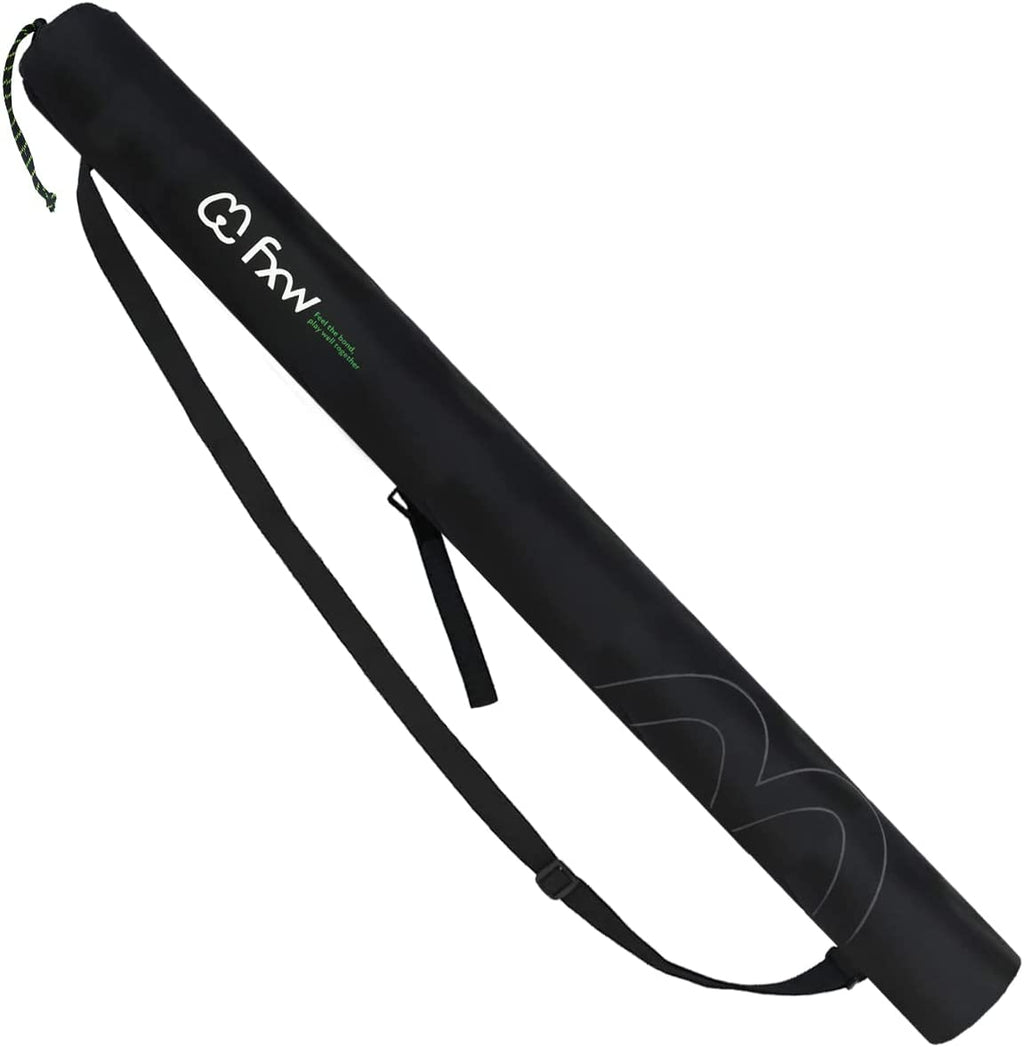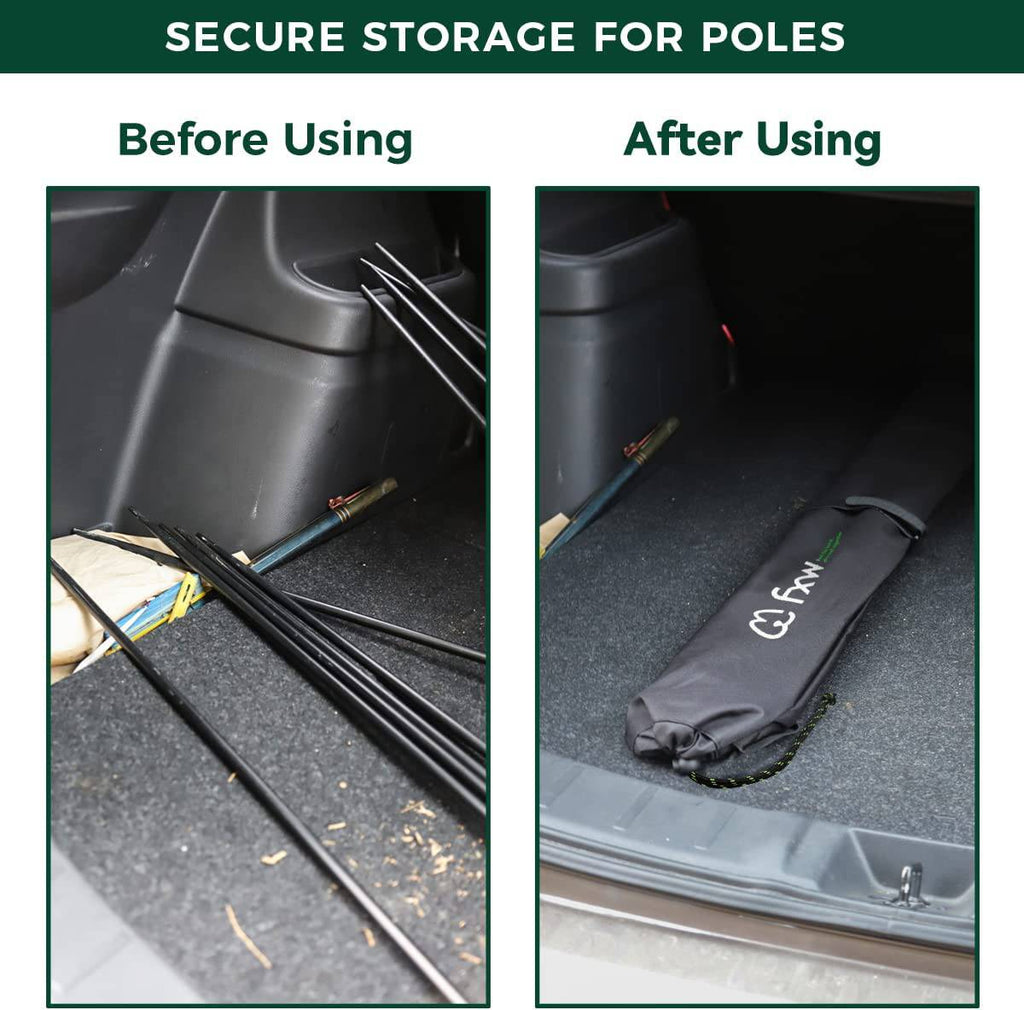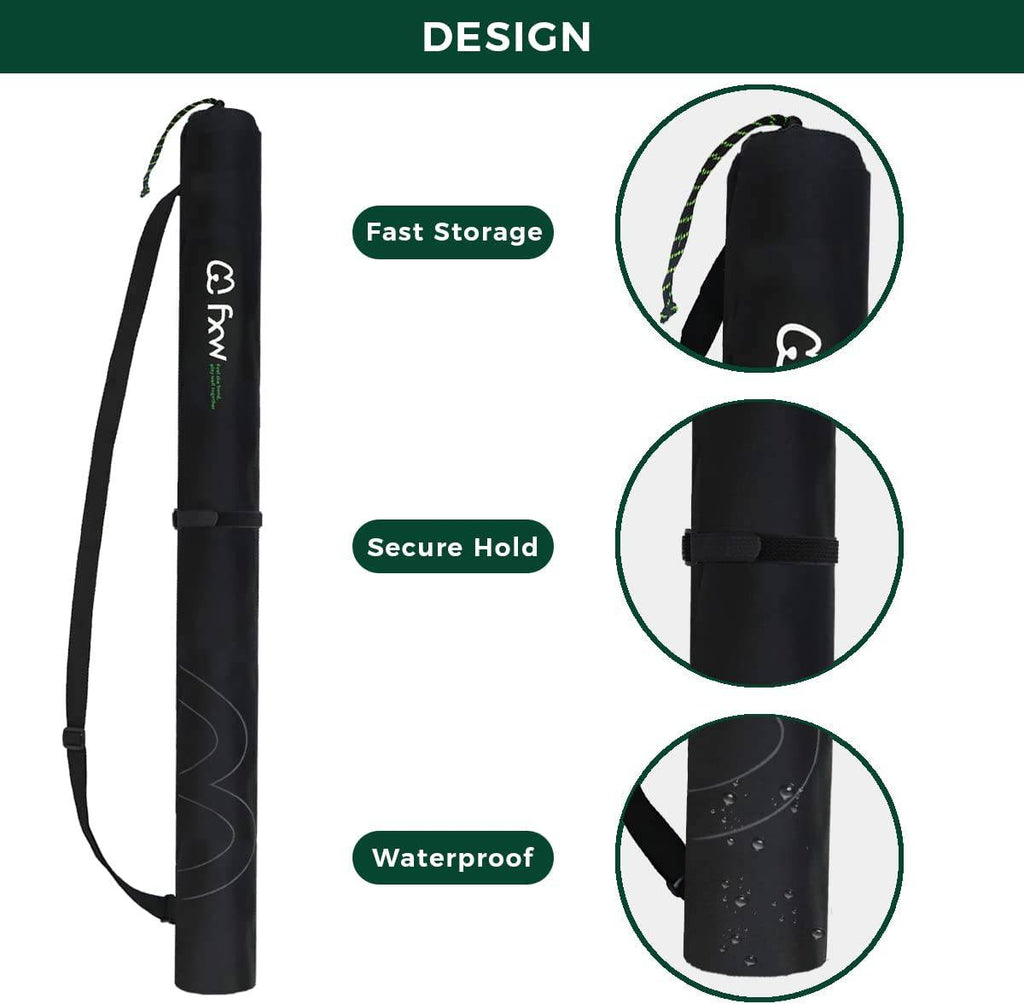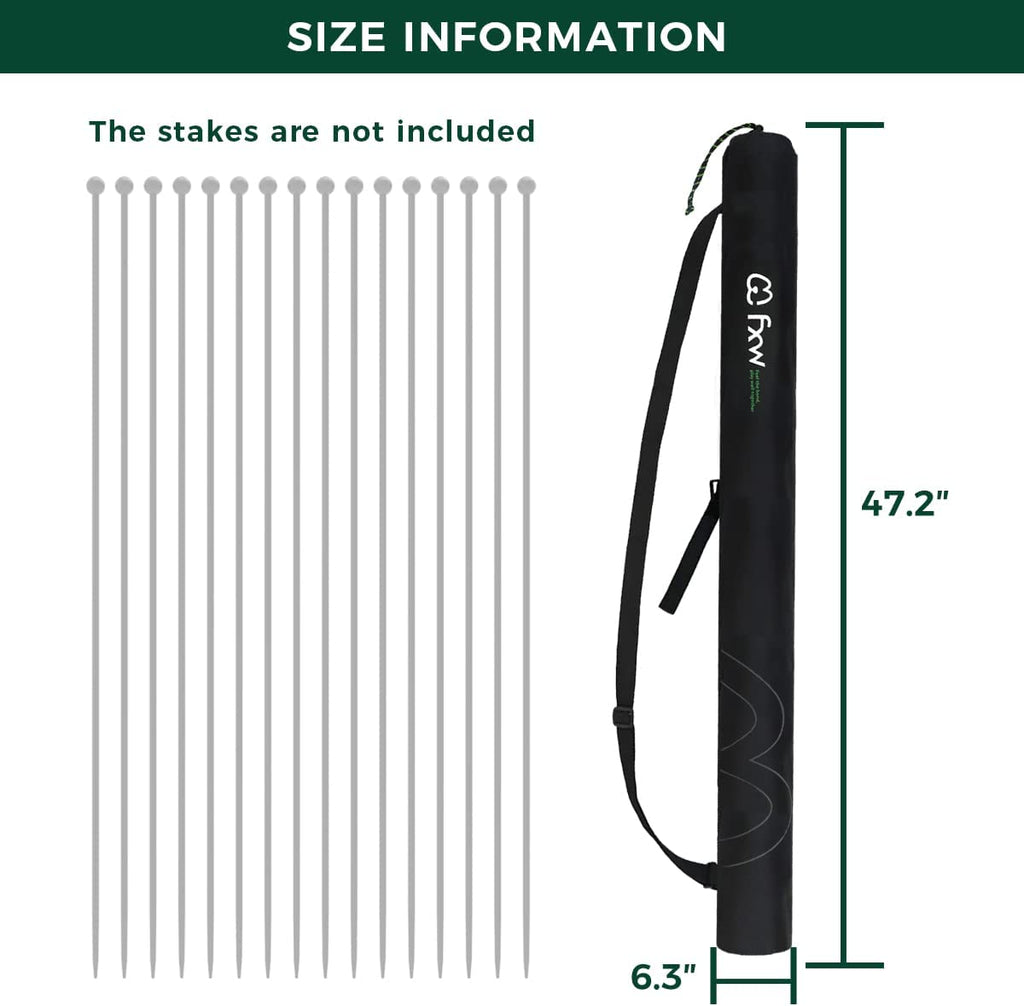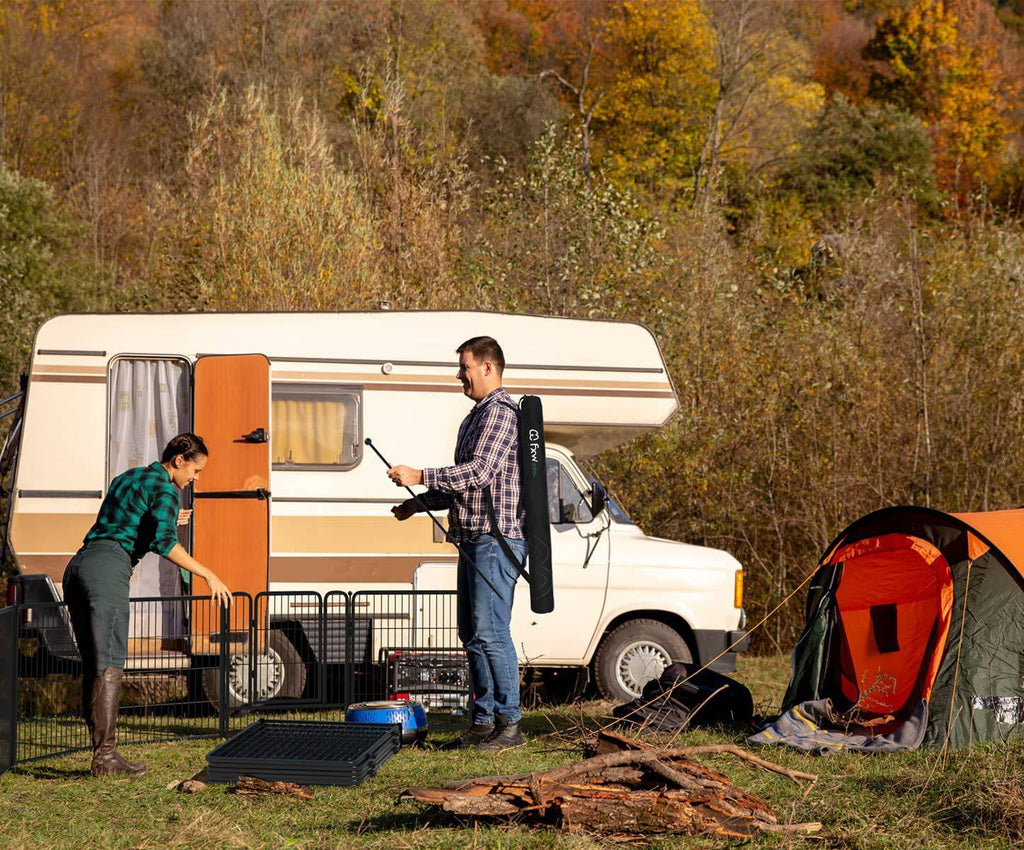 About This Item
Description
Keep your RV travel stakes safe and organized! 🐶
Made of high-quality 900D Oxford cloth, this bag is designed to withstand heavy usage and protect your stakes from punctures. 
Highlights
What's this for? We have noticed that many of our FXW members are RV travel users. During transportation, the stakes can move around easily and can be difficult to handle. This product was developed to solve this problem

Designed for FXW Stakes. This bag is made of a durable, high-quality material - 900D Oxford cloth - which can withstand heavy usage. Given that the ends of the FXW stakes are pointed, we have thickened the bottom of the bag to make it more durable and less likely to be punctured

Hands-free Solution. Drawstring closure ensures that you can insert and remove the stakes easily. One bag can hold a maximum of 22 stakes. Being able to carry the rod bag on your shoulders leaves your hands free to carry the fence panels or other things

Organizer. Safely storing your rods in the bag inside your trailer will reduce the chances of them scattering and will avoid excess friction between the metal rods while driving, ensuring your storage space stays tidy. Just say goodbye to the mess

Waterproof Design. When used outdoors, the rods may become covered in mud and rain. Simply put them in the storage bag - its waterproof layers protect your car from dampness, muck, and grime
Product Description
With a thickened bottom and drawstring closure, it can hold up to 22 stakes and easily be carried on your shoulders, leaving your hands free to carry other things. And when you're not using your stakes, simply store them safely in this waterproof bag to keep your RV space tidy and shield them from dampness, mud and grime. Say goodbye to scattered stakes and messy storage spaces today with our FXW Stake Bag!
We're happy to recommend the Dog Playpen Stakes/Poles/Rods Bag Design for Neat Storage to our pup-loving customers. These useful storage meet all our criteria for exceptional product quality and a beneficial impact on your furry loved one. Therefore we award it the Happy Tails Seal of Approval.