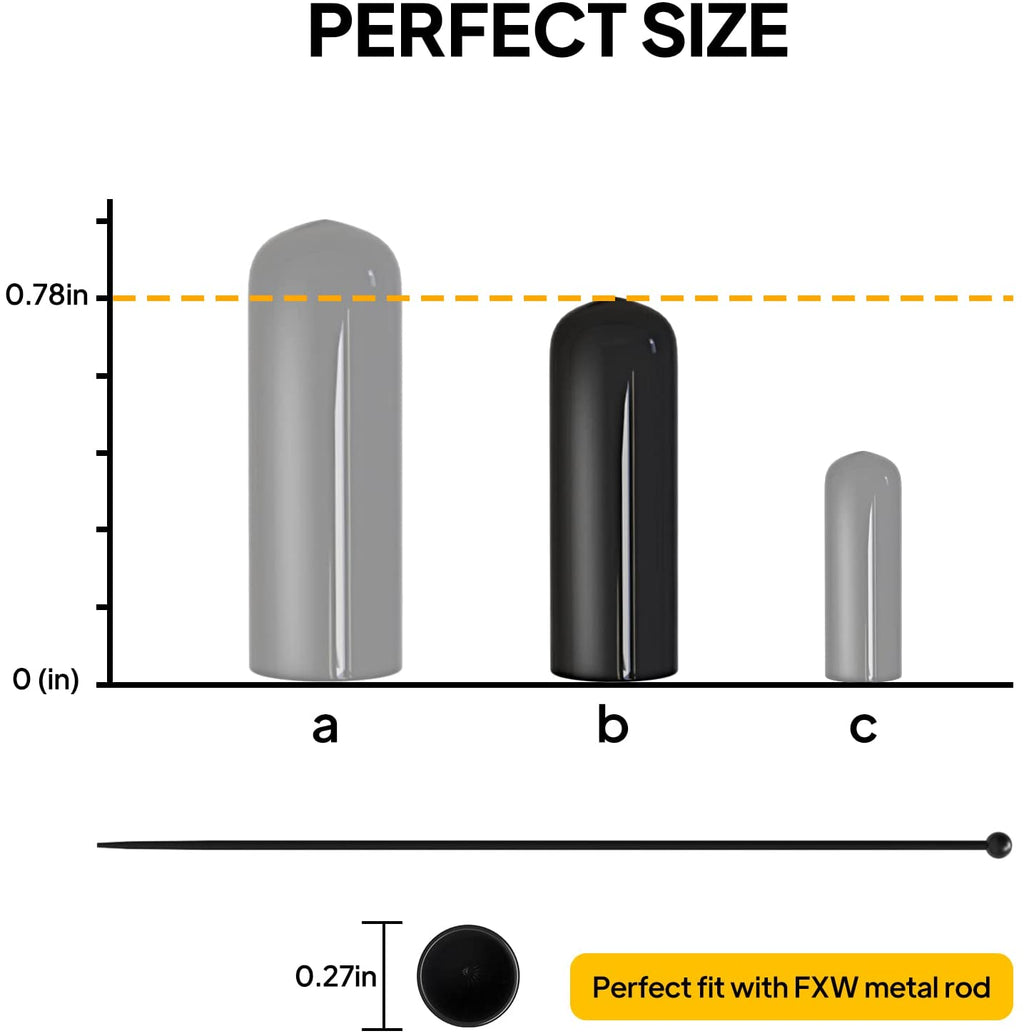 About This Item
Description
Feel the bond, play well together! 🐶
Introducing our innovative solution for pet owners who are tired of damaged floors caused by wet pads! Our team developed these floor protectors with the original intention of solving a problem brought to our attention by a valued customer. These protectors efficiently address the issue of scratching floors while pads are drying, without requiring any structural changes to your FXW outdoor dog playpen.
Highlights
The Original Intention. Our original intention in developing this product was to address an issue highlighted by a customer, who told us that their floors had been scratched by the rods while the pads were drying. We are very sorry for this and have instantly sought to rectify the problem

Efficient Solution. We have tested a variety of solutions and found the rubber sleeve to be the most efficient solution, in our opinion. The pen does not need any structural changes, which has been otherwise praised by customers. So all our previous customers can use this solution

Safety Design. We tried many sizes before we settled on the current size. It takes a little effort to put on, but after that, it is quite hard to come off by itself, which is the key point – this makes it unlikely that your pet could accidentally remove and swallow the sleeve. (Although, of course, we advise you to always supervise your pets and take appropriate precautions for their well-being)

Indoor Use. Our data show that only 15% of our FXW family members are indoor users. For environmental protection, and to avoid this product being used incorrectly and left in the soil, we remind users that it is not necessary to buy this product for outdoor use

We hope our product works to your satisfaction. Note: Only suitable for FXW outdoor dog playpen.
Product Description
Our team decided that a rubber sleeve was the most efficient solution and tested various sizes before settling on the perfect fit. While it may take a little effort to put on initially, our safety design ensures that it's unlikely to accidentally come off and be swallowed by your furry friend. However, we always advise supervision and caution to ensure your pet's well-being.
Please note that these protectors are specifically designed for indoor use and our data shows that only 15% of our FXW family members use their playpen indoors. Additionally, to prevent incorrect use and environmental impact, we recommend against using this product outdoors.
With 20 protectors included in each package, we hope that our solution works to your satisfaction and protects your floors from any further damage. Please keep them out of reach of children or pets to avoid accidental ingestion. Order now and enjoy scratch-free floors!
We're happy to recommend the 20 Pieces Dog Playpen Floor Protectors to our pup-loving customers.
These useful floor protectors meet all our criteria for exceptional product quality and a beneficial impact on your furry loved one, and your home. Therefore we award it the Happy Tails Seal of Approval.