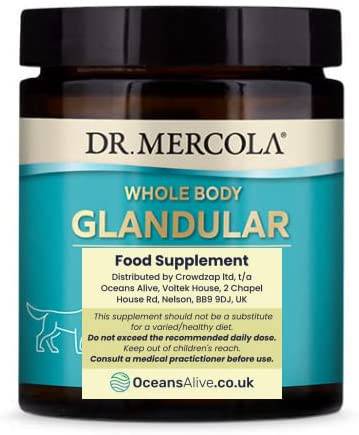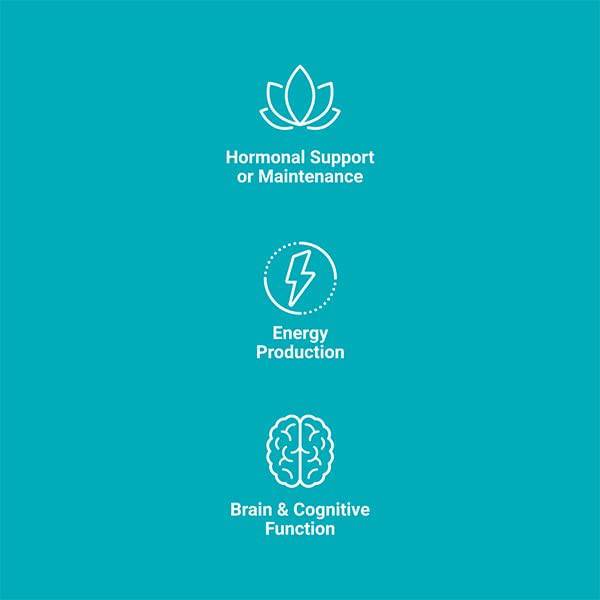 About This Item
Description
Take control of your pet's health and promote normal hormone balance! 🐶
We are committed to providing your pets with the best possible health support. That's why we are proud to offer our Female Glandular Support for Pets. This product is specifically designed to give your female pet the nourishment she needs to maintain healthy glands and hormonal balance.
Highlights
Each Container of Whole Body Glandular Support for Pets - Female Contains 4 oz

Following Dr. Mercola's belief in providing the best quality products, this product is non GMO, Soy Free and Gluten Free

Whole Body Glandular Support to provide your pet with a unique formula of different freeze-dried glandular concentrates

Glandulars in Whole Body Glandular Support come from the tissues of government inspected, hormone and antibiotic-free, range-fed Argentinian raised cows and pigs
Product Description
Our Female Glandular Support is made with fourteen freeze-dried glandular concentrates, hand-picked to support female glandular health. These concentrates are sourced from the same high-quality, ethically-raised animals as our Whole Body Glandular Support.
The female glands are incredibly important for a pet's overall health, and when they're not functioning properly, it can lead to a variety of issues. That's why we created this specialized formula, to give your female pet the precise nutrients she needs to maintain optimal health.
This formula contains a blend of adrenal, ovarian, and uterine glandulars, along with other key nutrients like vitamins and minerals. It's perfect for female pets of any age, whether they're spayed or intact.
Here are just a few of the benefits your pet can experience from using our Female Glandular Support:
Supports healthy hormone levels

Promotes healthy glandular function

Boosts energy and vitality

Maintains healthy skin and coat

Supports a balanced mood and behavior
Our product is formulated using only the highest-quality ingredients, so you can be confident you're making a smart choice for your pet. Plus, our product is backed by our 5-star customer service and the thousands of satisfied customers who have seen the benefits of our glandular support products for themselves.
So if you're looking to give your female pet the best possible support for her glands and hormonal balance, look no further than Bark & Whiskers Female Glandular Support. Your pet will thank you for years to come.
We're happy to recommend the Bark & Whiskers Female Glandular Support for Pets to our pup-loving customers. 
This wonderful product meets all our criteria for exceptional product quality and a beneficial impact on your furry loved one. Therefore we award it the Happy Tails Seal of Approval.