Spooky Shenanigans - Fun Games For Halloween That Your Pup Will Love!
Written By: Loren Seldner
Editor: Julie Zawadzki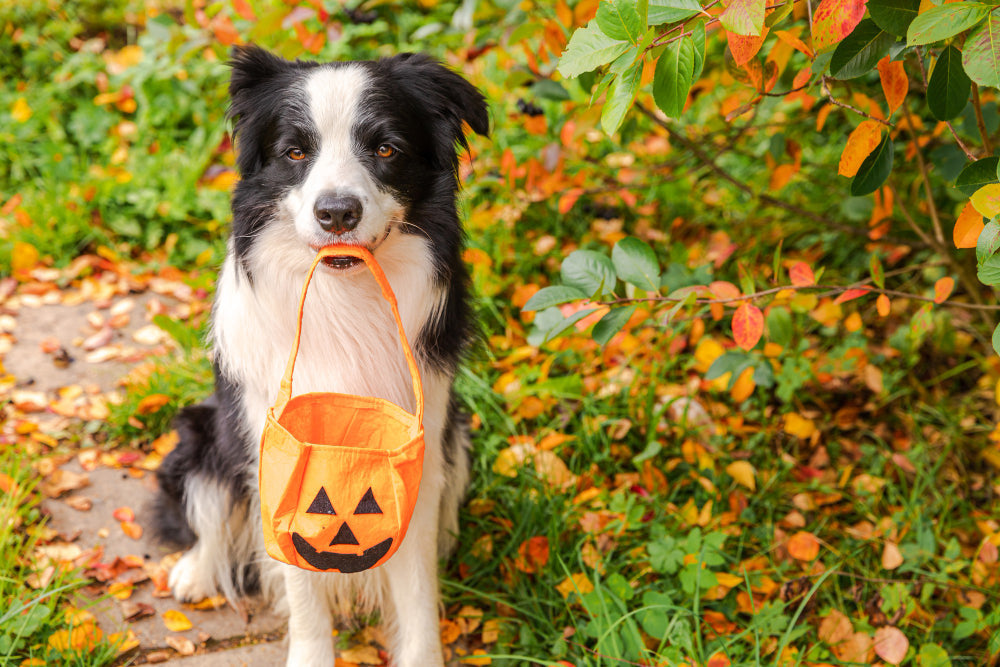 Halloween isn't just for humans; it's a fantastic opportunity to involve your furry friend in the fun-filled festivities. Hosting a Halloween party for your pup and their canine pals can be a thrilling experience for everyone involved. To make your pup's Halloween party a howling success, you'll want to incorporate fun games and activities as well as add some howl-tastic decorations. Let's dive into some creative and engaging games that will have tails wagging and spirits high.
12 FUN GAMES AND HALLOWEEN ACTIVITIES FOR YOUR DOG
1. Costume Contest
A Halloween party wouldn't be complete without costumes, and dogs are no exception. Organize a costume contest where the most spooktacular or adorable costume wins a prize. Whether your pup decides to go as a spooky ghost, a cute pumpkin, or a fearsome pirate, be sure to capture plenty of photos to cherish the memories. 
2. Pumpkin Paw-print Painting
Get your creative juices flowing with a pumpkin paw-print painting activity. Dip your pup's paw into pet-friendly paint (available at most pet stores) and carefully press it onto a pumpkin. You can create a pumpkin patch of paw prints or even spell out your dog's name. Not only is this a fun craft, but it also results in adorable Halloween decorations.
3. Bobbing for Treats
Bobbing for apples is a classic Halloween game, but for dogs, it's all about bobbing for treats. Fill a large, shallow container with water and toss in some dog-friendly treats. Encourage the pups to dive in and retrieve the treats with their mouths. It's a wet and wild game that will have tails wagging.
4. Musical Sit
Put a Halloween twist on the classic game of musical chairs with "Musical Sit." Arrange a circle of dog beds or mats and have the dogs sit on them while Halloween-themed music plays. When the music stops, the last pup to sit is out. Keep eliminating dogs until you have a winner, who receives a special Halloween-themed treat.
5. Trick-or-Treat Hunt
Create a trick-or-treat scavenger hunt for the dogs. Hide Halloween-themed dog-friendly treats or toys (we love this cute coffin/ghost combo from Zippy Paws!) around your yard or party area and provide clues or riddles to help the dogs and their owners find them. You can make it as simple or as elaborate as you like, and it's sure to entertain both pups and their humans. If your party pups can play nicely together, a pumpkin snuffle mat will have them happily hunting for tasty nuggets!
6. Spooky Tunnel
Set up a spooky tunnel for the pups to navigate. You can use Halloween-themed decorations like cobwebs, plastic spiders, and eerie lighting to create a fun and slightly eerie atmosphere. Dogs can take turns running through the tunnel, and you can even hide treats or toys inside for them to discover.
7. Howl-o-ween Limbo
Dogs of all sizes can enjoy a game of Howl-o-ween limbo. Use a broomstick or a limbo pole and have owners guide their pups to limbo underneath without touching the pole. Lower the pole after each round to increase the challenge. The dog that limbos the lowest without touching is the winner.
8. Pumpkin Fetch
Dogs love fetch, and you can give it a Halloween twist by using mini pumpkins as the fetching objects. The irregular shape of the pumpkins adds an extra challenge, and it's a great way for dogs to get some exercise while having fun. And, of course,  good little spooks deserve a treat such as these
9. Mummy Wrap
This game is not just for the mummies; it's for the pups! Divide the dogs into teams and provide them with rolls of white bandage tape or toilet paper. The goal is to wrap one team member (a willing human) in a mummy costume as quickly as possible. The team that creates the spookiest mummy wins a fun prize - perhaps this adorable squeaky donut by Huxley and Kent, complete with spooky spider.
10. Haunted Hide-and-Seek
Play a game of haunted hide-and-seek with the dogs. Have owners hide in various spots while the dogs stay. When the owners are hidden, the dogs are released to find them. You can add spooky sound effects or Halloween decorations to enhance the atmosphere.
11. Pumpkin Bowling
Create a DIY pumpkin bowling alley by setting up bowling pins (plastic bottles) and using a mini pumpkin as the bowling ball. Dogs can take turns rolling the pumpkin and trying to knock down the "pins." It's a fun and festive game that's sure to bring smiles.
12. Doggy Trick-or-Treat
Instead of traditional trick-or-treating, have a doggy trick-or-treat session. Set up treat stations around your party area and teach the pups a simple trick or command to perform before receiving a treat. It's a delightful way to showcase their skills.
COSTUME IDEAS
We have another fantastic article with costume ideas for your dog, but we will share just a handful below:
Ideas for Doguie Disguise
Spooky Ghost: The classic white-sheet ghost costume never goes out of style. It's simple, easy to put on, and effortlessly adorable. Watching your dog "float" around in a ghost costume is sure to bring smiles.
Cute Pumpkin: A pumpkin costume is a timeless choice, and it's perfect for showcasing your pup's adorable roundness. With a little orange fabric and a green stem hat, your dog can become the life of the pumpkin patch.
Fearsome Pirate: Argh, matey! Pirates are known for their swashbuckling adventures, and your pup can join the crew with a pirate costume. A bandana, an eye patch, and a tiny pirate hat transform your dog into a canine Captain Jack Sparrow.
Superhero: Whether it's a canine Clark Kent or a four-legged Wonder Woman, superhero costumes are a hit. From Superman's cape to Batman's cowl, there are endless options for channeling your dog's inner hero.
Witch or Wizard: Embrace the magic of Halloween with a witch or wizard costume. A little cloak, a witch's hat, and a broomstick (or wizard's wand) add an enchanting touch to your pup's attire.
In Conclusion
Halloween is a time for tricks, treats, and tons of tail-wagging fun. Hosting a Halloween party for your pup and their four-legged pals can create unforgettable memories. With these entertaining games and activities, your pup's Halloween party is bound to be a bark-tastic success. So, gather your furry friends, don your best costumes, and let the Halloween festivities begin!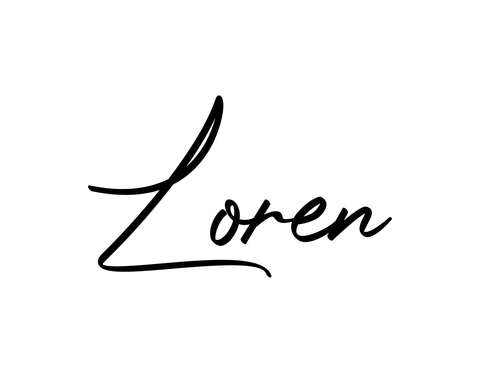 Tag Cloud
Hello, I'm Lindsay!
A warm welcome from Lindsay & Huck (my English Pointer). Hope you enjoy the read and find just what you are looking for when it comes to living your best life with your loved pets.
Search articles